Back When:1960 Ford 841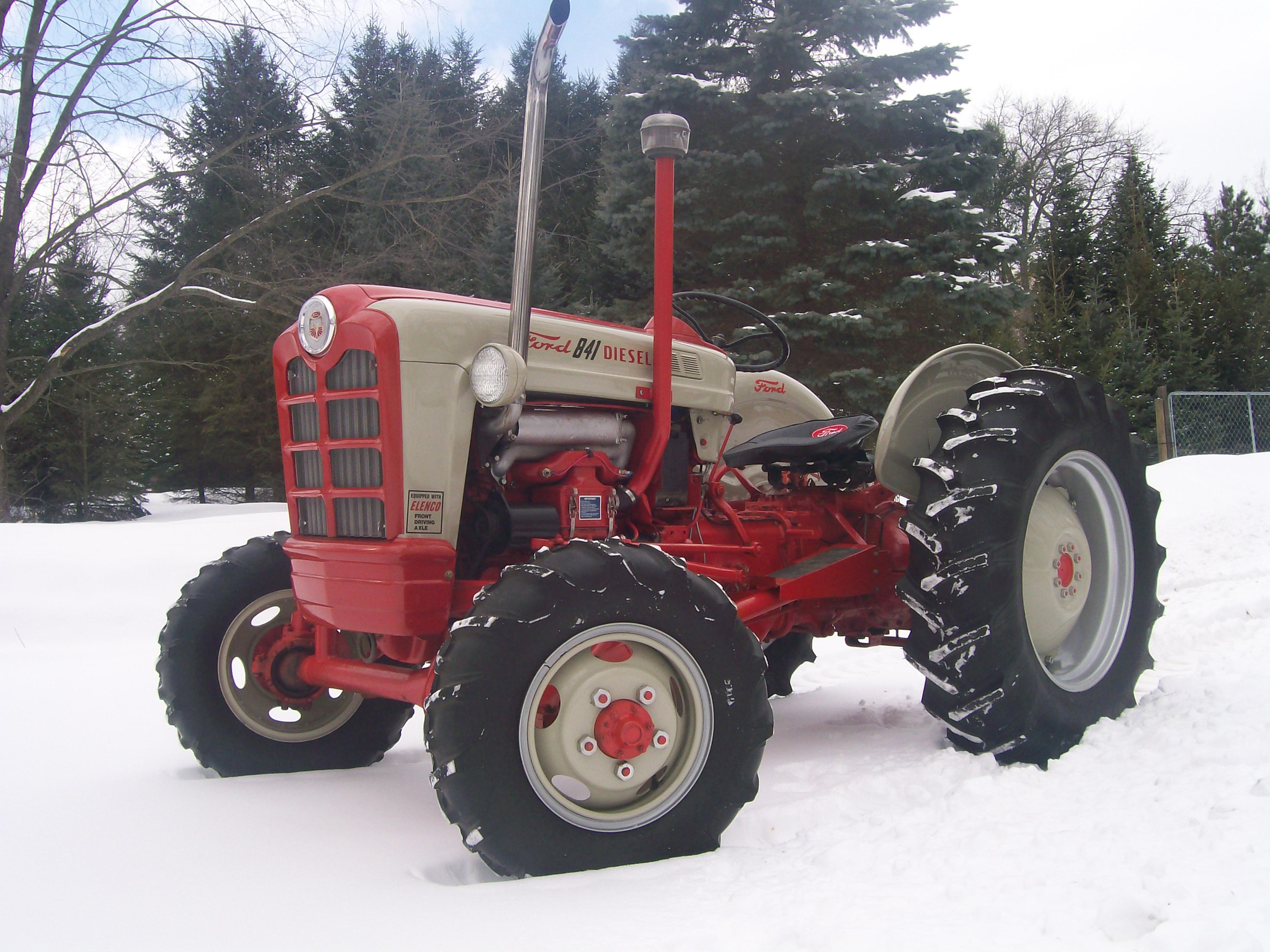 Sam and Skip Richter have repaired and restored many antique tractors for customers of the family's repair business. Since the early 1900s several generations of the Richter family have operated Skip's Repair in Hamburg,Michigan.Not only has the business spanned generations,but also the desire to collect and restore antique tractors has been passed down to both Sam and Skip. One of their favorite antique tractors, a 1960 Ford 841,is known as the tractor from Hell. Yes,Hell… that's correct… Hell, Michigan, a town just about ten miles from Hamburg.Sam enjoys telling people about the tractor from Hell when he is at a show or somewhere people might not be familiar with the fact that there is a town by that name.Sam and Skip were familiar with the 841 and had their eye on one for quite a long time before the owner decided to sell it.In the fall of 2001, they got their chance when the owner decided to let it go, and they seized the opportunity to purchase the 841 before someone else could buy it.The 841 had been used by an excavating company and had a front loader on it.
Sam said that about everything you could think of on the tractor needed some sort of repair. The main attraction that drew Sam and Skip to the tractor was its rare fourwheel-drive conversion that was made in 1960 by the Elenco Corporation. The conversions were only manufactured for a short period of time, so there are not a lot of tractors left in service that have this feature.The engine had been replaced at some time with one that was not correct for the 841, so Sam and Skip installed a correct engine.The sheet metal was another story;many hours of repairs went into removing dents, replacing what was missing, and then preparing the tractor for repainting.
"About everything you could think of on the tractor needed some sort of repair"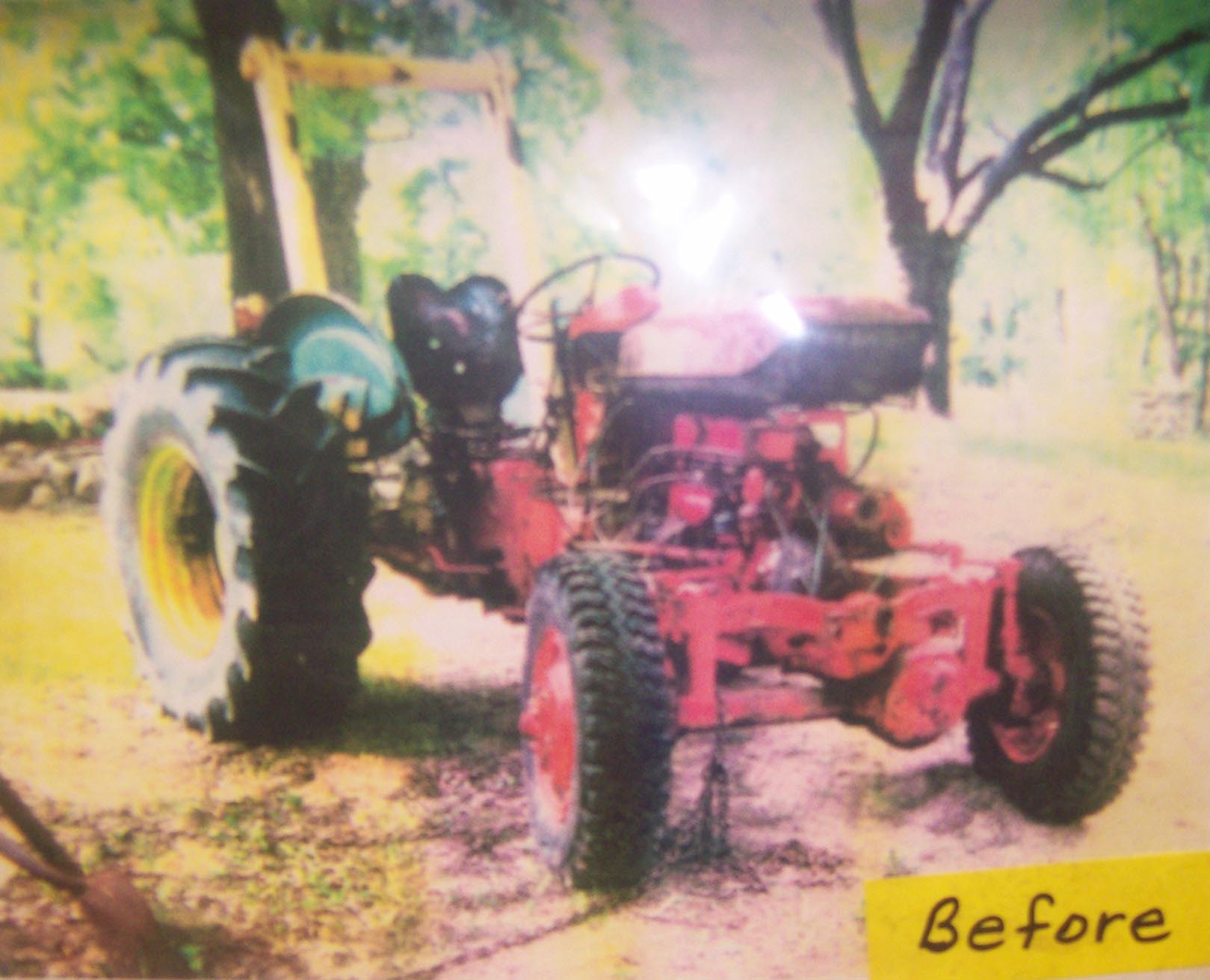 The list of repairs went on and on: the brakes, the hydraulics,the transmission, and a broken front axle all were repaired or replaced during the three-month restoration. When Sam and Skip replaced the broken front axle,they found out Elenco had used army surplus Dodge Power Wagon axles to build their conversions.
Sam and Skip spent any spare time they had between customer work and any free time in the evenings working on the 841. Both are pleased with the results of the
shared restoration. It was handy to have the tools and resources of the shop to work with because without them the restoration would have taken quite a bit longer and cost considerably more money.There will be no more moving dirt for this little Ford; it will be all show from here on out. The 841 shows well and gets quite a bit of
attention at events, tractor shows,and parades.