Feature Article: Ranchmate Wire Fencing Products

Everybody knows the old saying "good fences make good neighbors." Ranchers, of course, know that good fences do a heck of a lot more than make good neighbors. Good fences help us keep our very livelihoods secure. Most of us learned the time-honored tradition of fence building and mending from our fathers and grandfathers, who learned it from the generations that came before them. But the truth is – the world of ranch and farm wire fencing – from smooth wire to barbed wire to electric wire hasn't seen much improvement over the decades. Until now. Ranchmate™, an innovative new line of wire fence construction and repair products, has set about to change the old ways of doing things. Developed and manufactured in the U.S., by Preformed Line Products®, Ranchmate is brand new to the market – but the technology it uses is tried and true.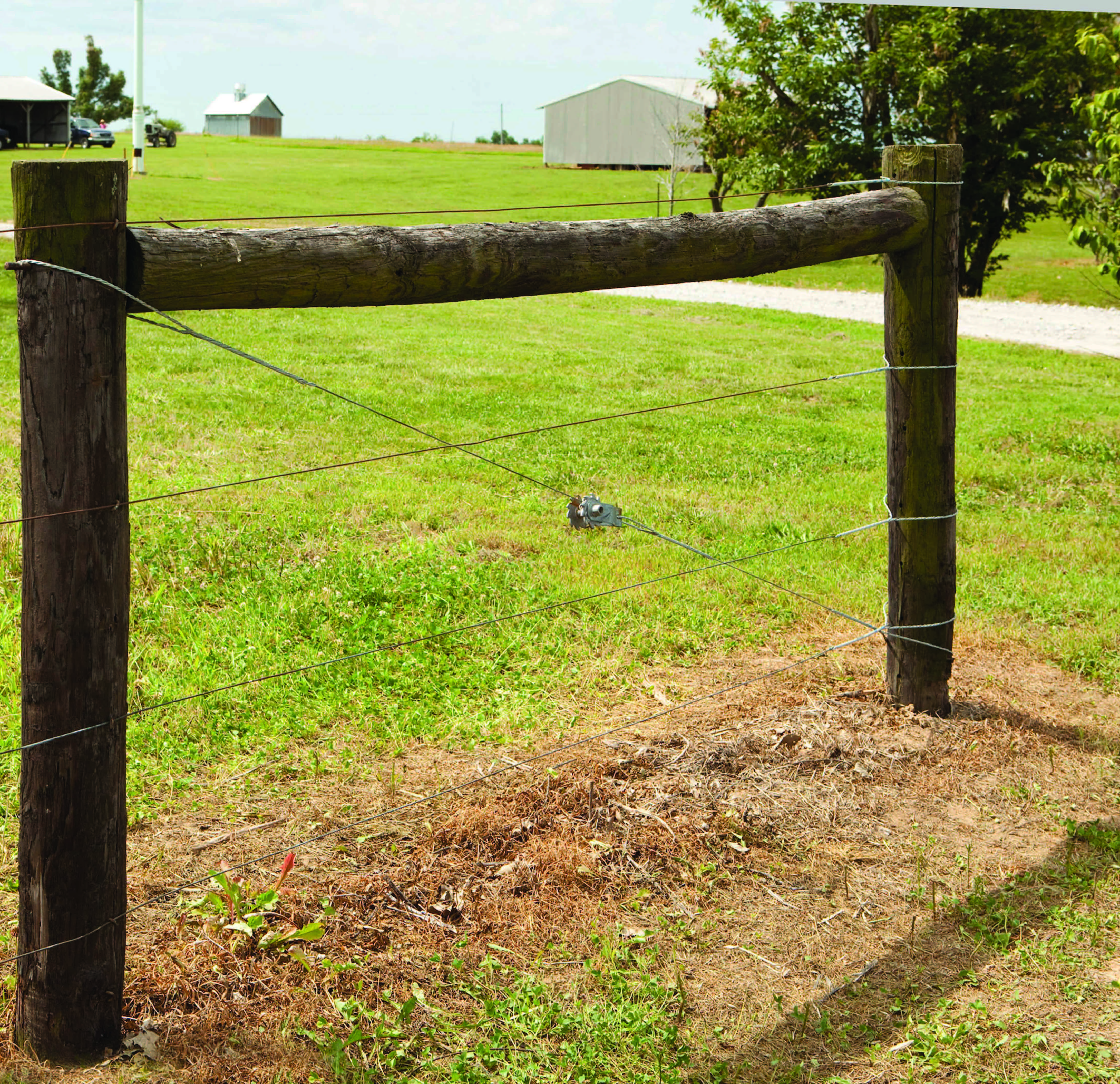 Founded in 1947, Preformed Line Products (PLP) is an international designer and manufacturer of high quality cable anchoring and control hardware systems, fiber optic and copper splice closures, high-speed cross-connect devices, fiber connectivity components, structured cabling solutions and photovoltaic system components and enclosures - across the country and around the globe. "Ranchmate capitalizes on our proprietary technology and brings it to American farmers and ranchers," says Ryan Ruhlman, manager of new business development and marketing communications for PLP.
With the new line of Ranchmate products, which just launched last year, ranchers and farmers are now able to construct and repair high tensile, barbed wire and electric fencing in the same manner that utility lineman have constructed and repaired overhead conductor lines for decades. "Ranchmate is stronger, more durable, and measurably superior to anything else on the market," Ruhlman explained. "And Ranchmate makes it so easy to construct or mend a wire fence that almost anyone – of any age – can do it."
Ranchmate products can be used with both smooth and barbed wire fencing. The core products in the line are fence repair splices and patented dead-end terminations. In a typical repair, the only tools needed to fix a broken wire fence with Ranchmate are your own two hands and the fence wire itself. The splices are used to reconnect any broken or cut wire. The dead-ends are designed to create a secure loop around a post or create a radius around a corner post. Both splices and dead-ends are color-coded for specific gauges of wire. When finished, there are no crimped or weakened wires. In fact, the result is a splice that is much stronger than the original fencing wire and the repair will likely outlast the fence itself.

What makes Ranchmate's splices and dead-end terminations so unique is their preformed technology. Before being used, the splices and dead-ends look as though they are already wrapped around an invisible core. When the splices and dead-ends are applied to wire, they follow their preformed shape, locking tightly in place and creating a solid rod-like connection.
The splice and dead-end terminations are made from Class 3 or higher galvanized steel that won't crack or rust. The splices come in sizes to match any fence wire gauge from 12.5 to 18 gauge barbed wire or 9 to 2.5 gauge smooth wire. Dead-end terminations match a wide variety of barbed and smooth wire gauges as well as insulated and non-insulated wood posts and T-Posts.
"The insulated dead-end terminations in both fence post and T-post configurations are designed with the same technology used on power lines around the world," says Ruhlman. The H Brace Termination is easy to install and eliminates the need for twitch sticks, gripples, or excessive wrapping of the wire to maintain tension at electric fence termination locations.
"When farmers and ranchers try our products, they ask where we've been all their lives," Ruhlman said. "We've actually been around for almost 70 years. Just look up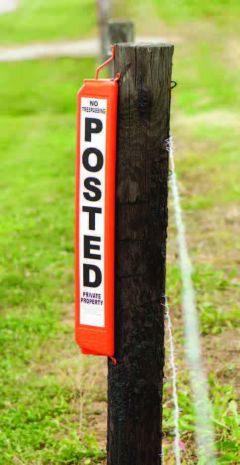 as you're driving down the road and you'll probably see our company. Chances are good that the hardware on that utility pole was designed and manufactured by Preformed Line Products."
Ranchmate's mission is to become the industry standard in how wire fences are built and repaired all across America. "Not only are our products an excellent value, they are easier to use and significantly – and measurably – more durable than anything else out there. They're designed to last for generations," Ruhlman says.
Not only are Ranchmate's wire fence repair and construction products innovative, but their accessories are also unique. For example, the company offers a line of very creative and highly visible three dimensional, all weather "posted" signs. Sold under the 3D Post™ brand, the signs can be attached to a wooden post, tied to a chain link fence or slipped over a T post to give a very effective "posted", "no trespassing" or "no hunting" notice that is viewable from nearly any angle and almost impossible to miss.
Ranchmate's work gloves are another product worth mentioning. Available in a variety of styles and cuff lengths, these gloves are form fitting 100 percent full-grain cowhide and made in the USA. Other accessories include a one-person single bar fence stretcher, fence clip tie bars for installing and removing t-post clips, and a simple dispenser for coiled wire.
As part of PLP's commitment to American's ranchers and farmers – those working today and those who will do so in the future – the company is supporting The National FFA Organization® (formerly Future Farmers of America). With officially licensed products of the organization, sales of Ranchmate products directly support the FFA, which works to promote and enhance agricultural education.
"We believe that Ranchmate products will change wire fencing forever. We're happy that we can make life just a little easier for farmers and ranchers," said Ruhlman. "And we're proud that our products help to protect their investments – all across the country."
Ranchmate products are available at farm, hardware and other retail stores and suppliers across the country. To learn more about Ranchmate products and see why it's called "fencing with a twist ®," visit www.Ranchmate.com to view the products, watch instructional videos or request information. For a limited time, introductory kits are available online at www.Ranchmate.com.