Ag Leader's Industry-Leading Yield Monitor Simplifies Collecting Quality Yield Data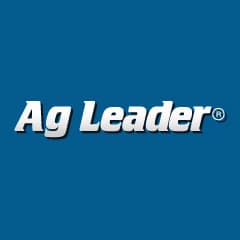 Ames, Iowa, August 1, 2017 - The company that introduced the first commercially-successful, on-the-go yield monitor 25 years ago is building on its mission of empowering growers to collect actionable data for decision making. Its total-farm line of InCommand™ displays will feature new efficiency gains during harvest, which includes a simplified calibration process requiring fewer calibration loads, as well as on-screen resettable bushel counters.
"Growers are pressed for time when they are preparing to go to the field. Reducing the time needed to properly calibrate the yield monitor allows them to get in the field faster without sacrificing the quality of yield data they are collecting," said Al Myers, Ag Leader® founder, president and inventor of the Yield Monitor 2000. "Trustworthy data is invaluable for understanding how the field performed and determining the opportunities for future years."
In addition to high-resolution yield mapping, InCommand displays offer unmatched data visibility in the cab and on the go. When paired with AgFiniti®, growers can easily share yield maps, field coverage and guidance lines directly to the iPad, phone or other displays across the entire operation.
"25 years ago, I brought the Yield Monitor 2000 to market. At the time, on-the-go yield data was a figment of most growers' imagination," explained Myers. "Today, yield monitoring is a common practice, and having quality, actionable data from all field activities is a crucial component to the profitability of an operation. We'll continue to expand our tools to better equip growers with information needed to plan, plant, apply and harvest more efficiently and accurately."
Hear about Ag Leader's complete line of precision farming tools, including enhancements for harvest, at its 25th anniversary open house on August 4 at the Ag Leader campus in Ames, Iowa. More information on the event can be found at www.agleader.com/agleaderis25. Visit www.agleader.com for additional product information.
AG LEADER TECHNOLOGY
www.agleader.com