Ag Leader's Precision Tools Now Available for Claas Forage Harvesters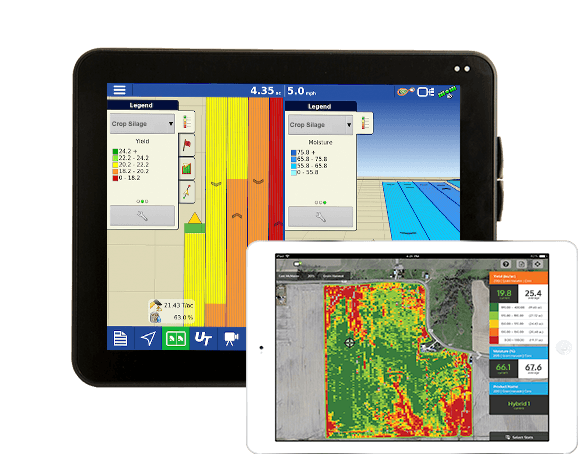 Ag Leader Technology, a provider of precision farming hardware and software solutions, announced its precision solutions are now available for use on CLAAS forage harvesters. Operators will gain visibility into yield and moisture information through real-time mapping on Ag Leader's InCommand display, convenient data management through AgFiniti and integrated machine guidance using SteerCommand.
The new InCommand display allows operators to view data on the go, in high definition, to clearly see crop productivity and moisture maps. Manual data management and desktop software processing are easily eliminated through the AgFiniti Mobile App which syncs wirelessly to the InCommand display, allowing easy transfer of logged data such as yield maps directly to an iPad or to the cloud. Additionally, growers can connect Ag Leader's SteerCommand machine guidance system for a unified technology solution.
This comprehensive line-up of powerful precision tools is available from your local North American Ag Leader dealer. Upon release CLAAS JAGUAR 800 and 900 series Quantimeter machines 2009 and newer will be supported.
For more information, visit www.agleader.com.