Back When: 1959 Ford 871 Gold Demonstrator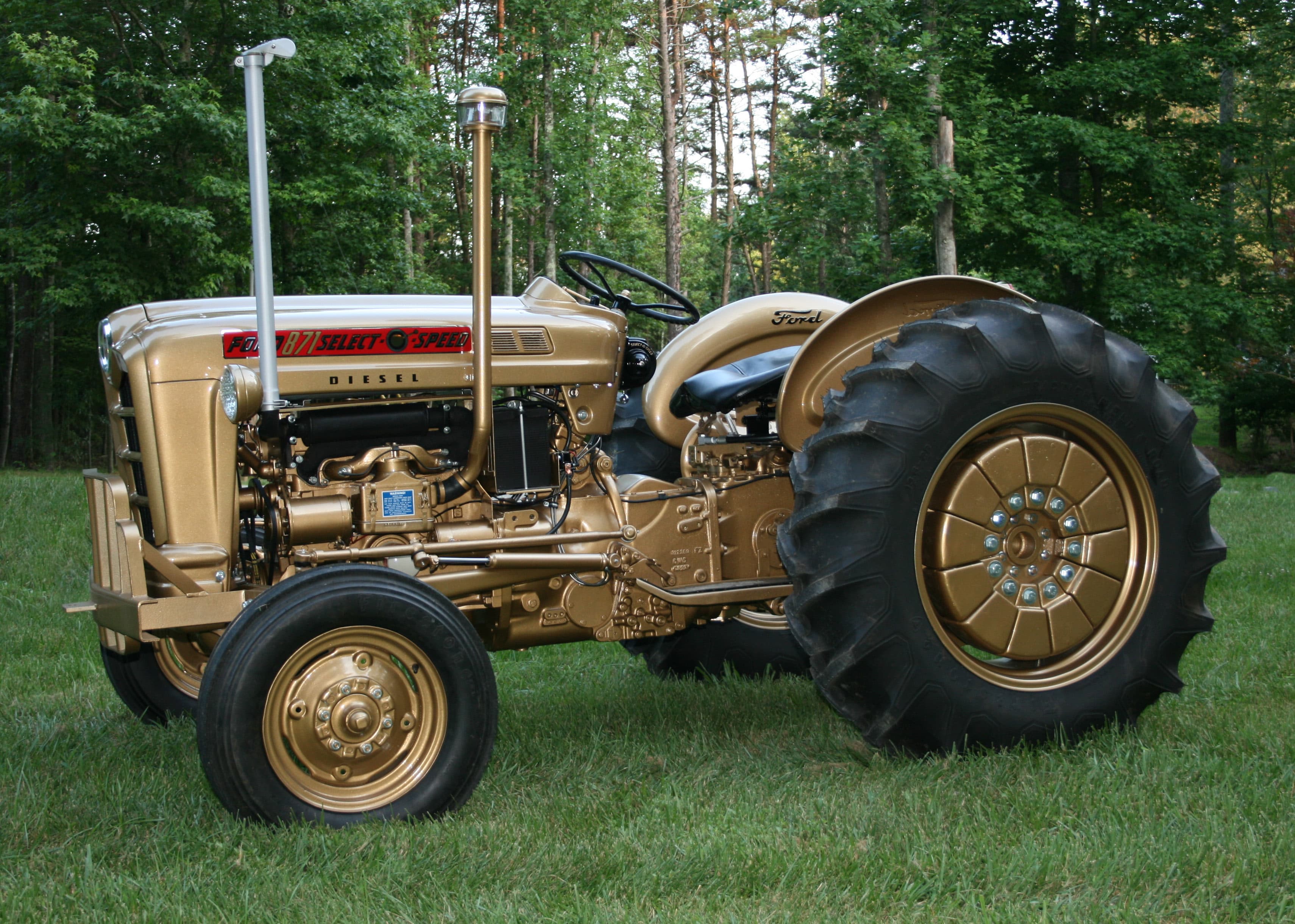 This 1959 Ford 871 'Gold Demonstrator' was sitting in the woods about two miles from home of Dwayne Sells in Kernersville, North Carolina.
The name 'Gold Demonstrator' describes exactly what this tractor was originally built for. In 1959, each Ford tractor dealership was sent one gold 871 for the purpose of showing prospective customers what this model could do. It came with all of the options built in so the farmer could decide how he wanted to order his new tractor.
The 871 has a 192 CID, four-cylinder diesel Ford engine and a select-o-speed transmission. Dealers were allowed to take them out on field trials and show buyers under working conditions. The gold color not only got the lookers' attention, it assured the buyer that the dealer didn't demonstrate a new tractor, work it hard and then take it back, clean it up and then sell it as new. After a year the dealership could sell the 'Gold Demonstrator'.
Because there were so few Gold 871 select-o-speed transmission models produced, Shane felt this tractor deserved special treatment rather than to be fixed up and used as a field tractor.
For the next year Shane and friends and family members worked to restore the 871 back to showroom quality. He rebuilt the motor, purchased new tires, and cleaned and sanded for countless hours to get the tractor prepared for a flawless paint job. The complete tractor is painted gold; frame, sheet metal, wheels, motor, air cleaner, hitch, etc, inside and out.