BKT Perfect Performance With The Bkt Tire Lineups For All Soil Tillage Operations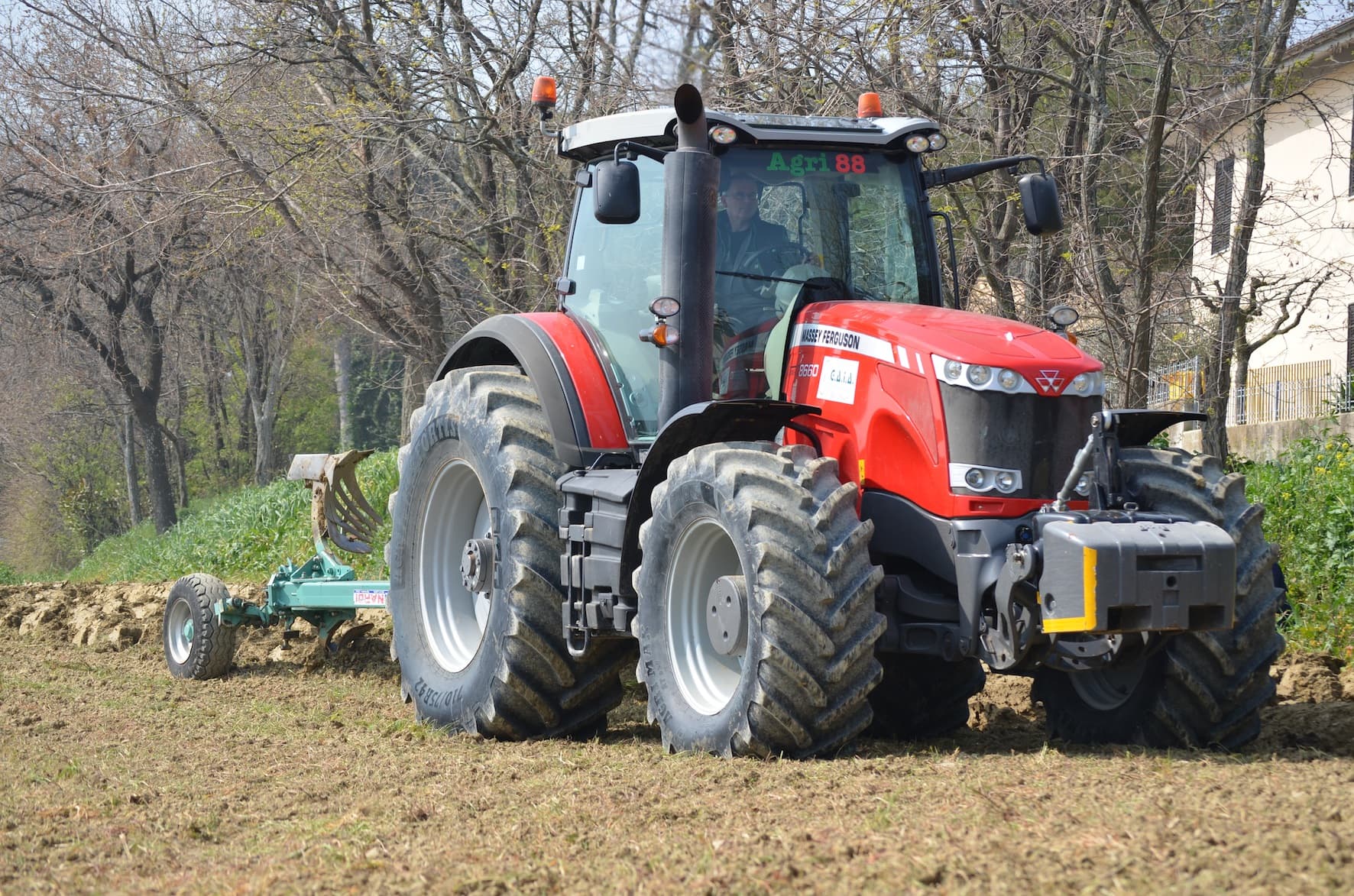 Puncture resistance, reduced soil compaction, driving comfort, and fast transfer and transport both in the fields and on the road.
These, and many others, are the distinguishing traits of the BKT branded tires designed for tractors and their implement that till the soil and prepare it for cultivation.
Seregno (Italy), December 5, 2016 – BKT has specifically developed ranges for soil tillage operations, i.e. tires designed to equip latest-generation tractors that make it possible to quickly transport very heavy loads, offering a tangible contribution to the farmer's work and optimizing the productivity of the farm. An additional confirmation of BKT's ability and readiness to meet the modern needs of the sector with suitable solutions that are perfectly in sync with the operators' preferences, working side by side with them so they can grow and face everyday challenges.
Indeed, soil that is hard-packed and compacted due to the effects of wheeled equipment loses a great deal of its fertility. Yet, this is precisely the situation that farmers have to deal with. Agrimax Force, the high-end product of BKT, comes to the farmers' rescue. This tire is a winning combination of flexibility, efficiency and productivity, since it possesses all the ideal characteristics for equipping high-power tractors, floating gently on the soil. Availing itself of the IF technology, which has been further developed by BKT, Agrimax Force works at low inflation pressures, thus reducing the phenomenon of soil compaction. The tire is available in not less than thirteen different sizes.
Optimizing soil tillage for cultivation purposes is now possible thanks to Agrimax Fortis, which improves soil performance, ensuring the utmost comfort even while carrying heavy loads. Seven different sizes available.
Another range being part of this product family is Agrimax RT 855, a tire that stands apart for its driving comfort, best traction and excellent self-cleaning features, in addition to fast transfer from field to road. High load capacity and outstanding flotation on the soil complete the distinctive features of this tire, perfect for preserving crop productivity. The tire is available in forty-four different sizes.
Next to Agrimax RT 855, there is the radial agricultural tire of the '70 series made of a new-generation compound to operate under the harshest conditions. We are talking about Agrimax RT 765, the ideal line for tractors engaged in heavy-duty operations, thanks to it exceptional resistance against cuts and wear. The highest efficiency combined with excellent traction and minimum soil compaction for maximum gentleness with the crops. Agrimax RT 765 is available in thirty-four sizes.