Central Boiler Releases New Line of Classic Edge Certified Hydronic Heaters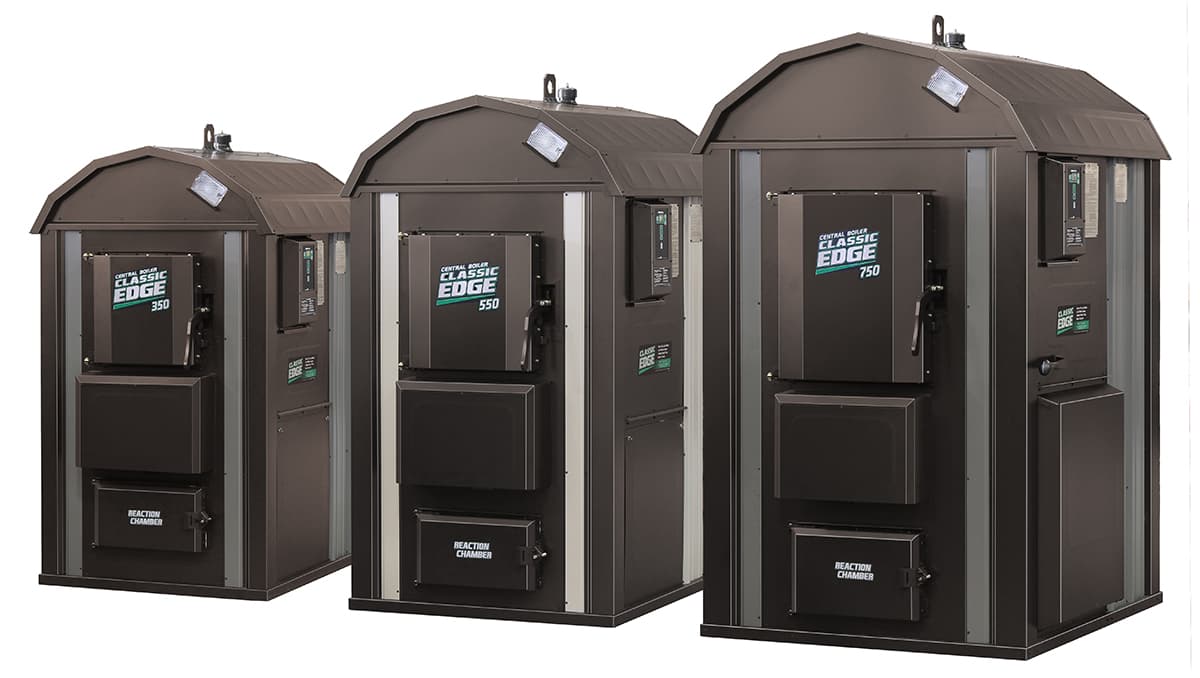 Central Boiler has released the Classic Edge 350, 550 and 750, their newest line of hydronic heaters, also known as outdoor wood furnaces. Each of these models meets the new clean burning emission standards. These three models were added to the list of Central Boiler hydronic heaters that meet the EPA's New Source Performance Standards, which became effective this year. In fact the Classic Edge 750 was the first hydronic heater to receive a letter of certification from the EPA once these standards went in to effect.
Urethane insulation, a hallmark of Central Boiler furnaces for over 30 years, is used also on the Classic Edge models. This high efficiency, 100% waterproof and airtight insulation reduces heat loss, allowing the furnace to operate most efficiently.
Central Boiler's Classic Edge series works with almost any existing heating system. The heat is controlled by a thermostat for comfortable, even heat and eliminates uneven temperatures experienced from traditional wood heat. This furnace allows people to heat their homes and other buildings economically by utilizing wood rather than costly fuel oil, propane or other fossils fuels. Fluctuating heating costs make the Classic Edge outdoor wood furnaces a great money-saving choice. In addition, it uses a totally renewable resource and removes the dangers from the home associated with indoor heating.
Central Boiler / (800) 248-4681 / www.CentralBoiler.com