FFA Members Receive American Star Awards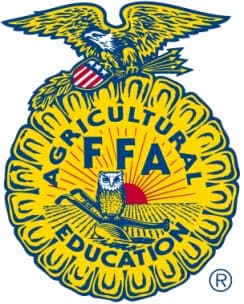 FFA members from Ohio, Oklahoma, Wisconsin and North Dakota earned the most prestigious honor awarded to a student by the National FFA Organization Thursday at the 88th National FFA Convention & Expo in Louisville, Ky.
The American Star awards – including the American Star Farmer, American Star in Agribusiness, American Star in Agricultural Placement and American Star in Agriscience – are awarded to FFA members who demonstrate outstanding agricultural skills and competencies through completion of a supervised agricultural experience. A required activity in FFA, an SAE allows students to learn by doing by either owning or operating an agricultural business, working or serving in an internship at an agriculture-based business or conducting an agriculture-based scientific experiment and reporting results.
This year's winners are:
Other requirements to achieve the award include demonstrating top management skills; completing key agricultural education, scholastic and leadership requirements; and earning an American FFA Degree, the organization's highest level of student accomplishment.
Sixteen American Star award finalists from throughout the United States are nominated for a panel of judges to interview during the national convention and expo. Four are named winners and receive cash awards totaling $4,000. All American Star finalists receive a $2,000 cash award. The Star Over America Awards are sponsored by ADM Crop Risk Services; Case IH; Elanco; Farm Credit and Syngenta as a special project of the National FFA Foundation.
The National FFA Organization provides leadership, personal growth and career success training through agricultural education to 629,367 student members who belong to one of 7,757 local FFA chapters throughout the U.S., Puerto Rico and the Virgin Islands.