K-Line's Speedtiller Powerflex Offers One-Pass Solution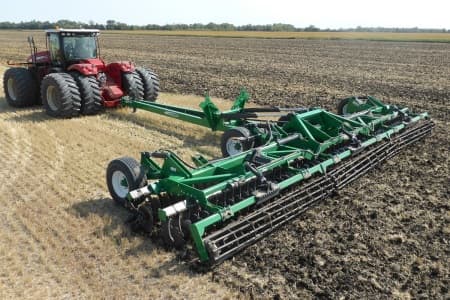 The Speedtiller Powerflex from K-Line Agriculture is a disc-tilling machine ideal for soil conditioning in high levels of crop residues. With a full soil disturbance, trash is cut and distributed evenly, providing a protective barrier to retain moisture.
The K-Line Speedtiller operates best at high speeds, offering fuel-efficient operation and allowing stubble residues to pass easily through tined seeders. A depth gauging roller is provided at the rear to provide the desired crumbling effect on the soil profile and excellent seedbed preparation.
The Speedtiller is heavy duty and has the ability to work the soil and condition it into a seed bed in one pass, compared to conventional systems taking anywhere up to three passes, according to the company.
K-Line Agriculture / (800) 445-6882 / www.k-line.net.au