KIOTI Tractor Adds High Performance Models to its Existing PX Series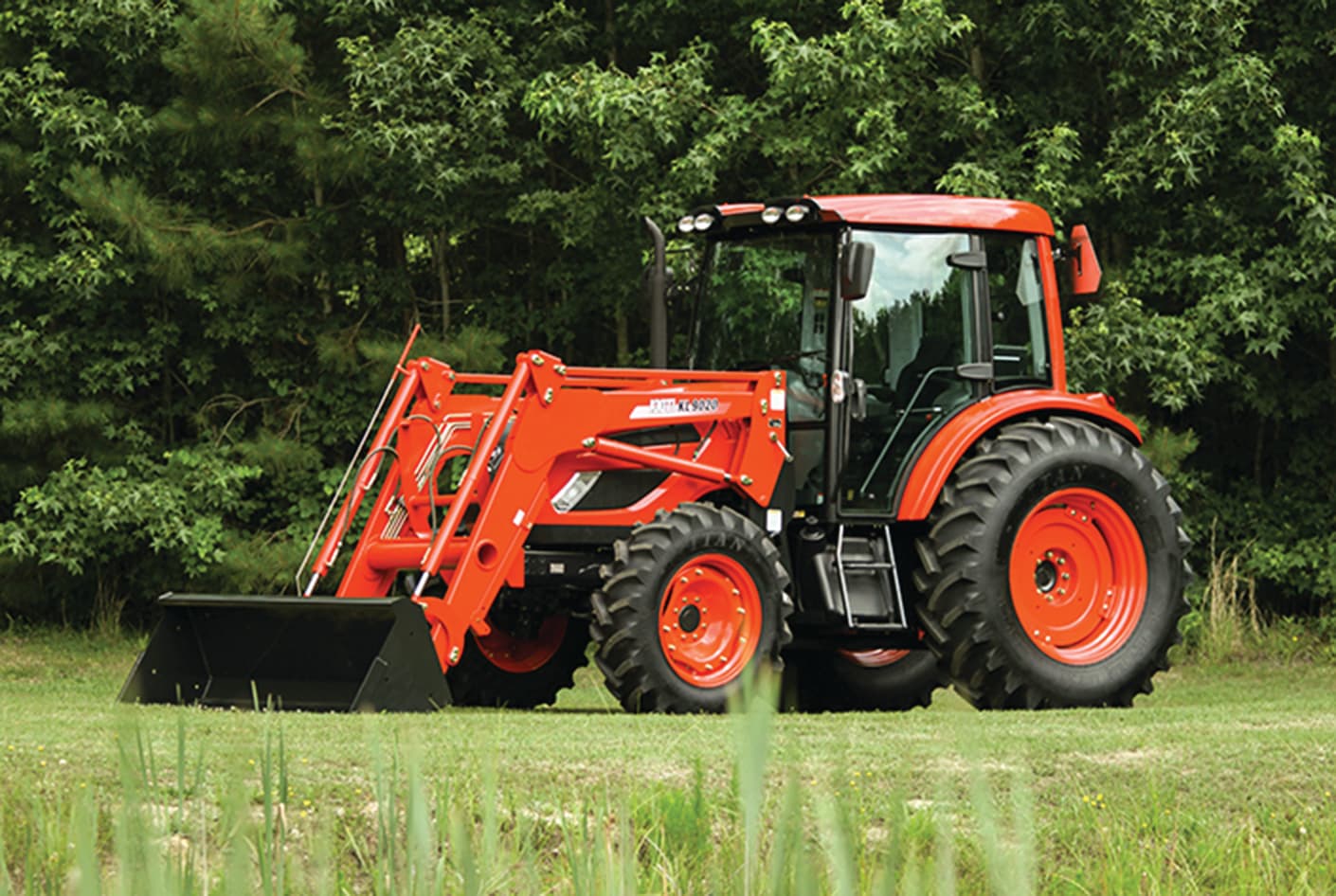 KIOTI Tractor, a division of Daedong-USA, Inc., is expanding its PX tractor series with the launch of three new models: the PX9530PC, PX1053PC and PX1153PC. With increased engine power, lifting capacity and comfort, the PX Series' new additions combine modern design and robust functionality into one powerful workhorse.
"KIOTI first introduced the PX Series in 2014 with the PX9020. Now, with the addition of three new models to the series, we are further expanding into the agriculture market," says Peter Dong-Kyun Kim, president and CEO of Daedong-USA, Inc., KIOTI Tractor Division. "We know our customers typically use this horsepower range for hard-working chores on their property, so we designed KIOTI's new PX Series models to be even more powerful, yet still comfortable and versatile to help tackle the tasks at hand."
The new PX models offer operators more gross engine power than previous models, with the PX9530PC, PX1053PC and PX1153PC yielding 93, 103 and 110 horsepower (HP) Tier 4 compliant diesel engines, respectively. Outfitted with a synchronized power shuttle transmission, the new models provide smooth shuttle operation and allow the operator to perform loader work without pressing the clutch pedal. In addition, the new models offer a lift capacity of more than 8,000-pounds, PTO horsepowers from 79.1 to 92.2 and interchangeable PTO shafts delivering 540 and 1,000 rpm.
With many standard features including an operator-friendly climate-controlled cab, four-wheel drive and a category II three-point hitch, the new PX Series models are ready for any job that demands a durable tractor. Additional comfort features include a convenient cup holder, front and rear wipers, adjustable steering wheel and instrument panel and a ventilating roof panel. The PX Series also features a larger fuel tank with 34.3-gallon capacity for increased productivity without the need for frequent re-fueling.
The enhanced PX Series models come standard with dual remote hydraulic valves to accommodate a wide variety of attachments and implements including the KIOTI KL1153 front loader. Delivering impressive performance with a maximum lift height at pivot pin of 143.3-inches and a lift capacity at pivot pin of 4,190-pounds, the attachment provides durable functionality to the operator when tackling heavy loads.
"Take a seat in any of the new PX Series models and you'll see and feel why these tractors stand out against the competition," adds Kim.
The KIOTI PX9530PC, PX1053PC and PX1153PC tractors are available now at participating KIOTI Tractor dealerships. For more information on dealer locations and availability of KIOTI's latest offerings, please visit
www.KIOTI.com
.