Kioti Tractor Celebrates 30 Years in North America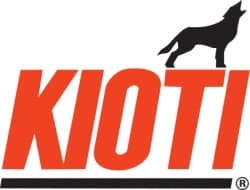 Since the first Kioti tractor was introduced in the U.S. in 1986, Kioti Tractor has aligned itself among the nation's leading tractor brands. Thirty years later, Kioti offers a vast series of high-quality and groundbreaking machines.
"The 30th anniversary marks Kioti's unparalleled commitment to the advancement and growth of tractor technology, value and service," says Peter Dong Kyun Kim,
president and CEO of Daedong-USA Inc. Kioti Tractor Division. "We are proud of the legacy we've built and will continue to listen to our customers, innovate and respond with machines that deliver on the most important features to them."
Built on 69 years of engineering by its parent company, Daedong Industrial Company Ltd., and backed by an expansive dealer network in North America, Kioti offers its customers a blend of South Korean product quality and craftsmanship and American ingenuity, service and tenacity with each tractor, UTV, attachment and implement sold.
"Our company grew from a culture where loyalty is a given. When we make you a promise to deliver the best machine-owning experience you've ever had, that is what we intend to do," adds Kim.
Following its introduction into the North American market, Daedong-USA Inc. was formed and Kioti Tractor established its first headquarters in Wilson, N.C. in 1993. In 2004, with the continued growth and success of the company in mind, Kioti built a new North American headquarters on more than 13 acres of land in Wendell, N.C. As a two-time NAEDA Gold Level Status award recipient for exceptionally high dealer ratings, Kioti's product offerings now include more than six tractor series including the newly expanded CS and CK10 Series, three MECHRON UTVs and an array of implements and attachments built to tackle even the toughest jobs.