Kuhn Krause Introduces Gladiator 1205M Strip Tillage System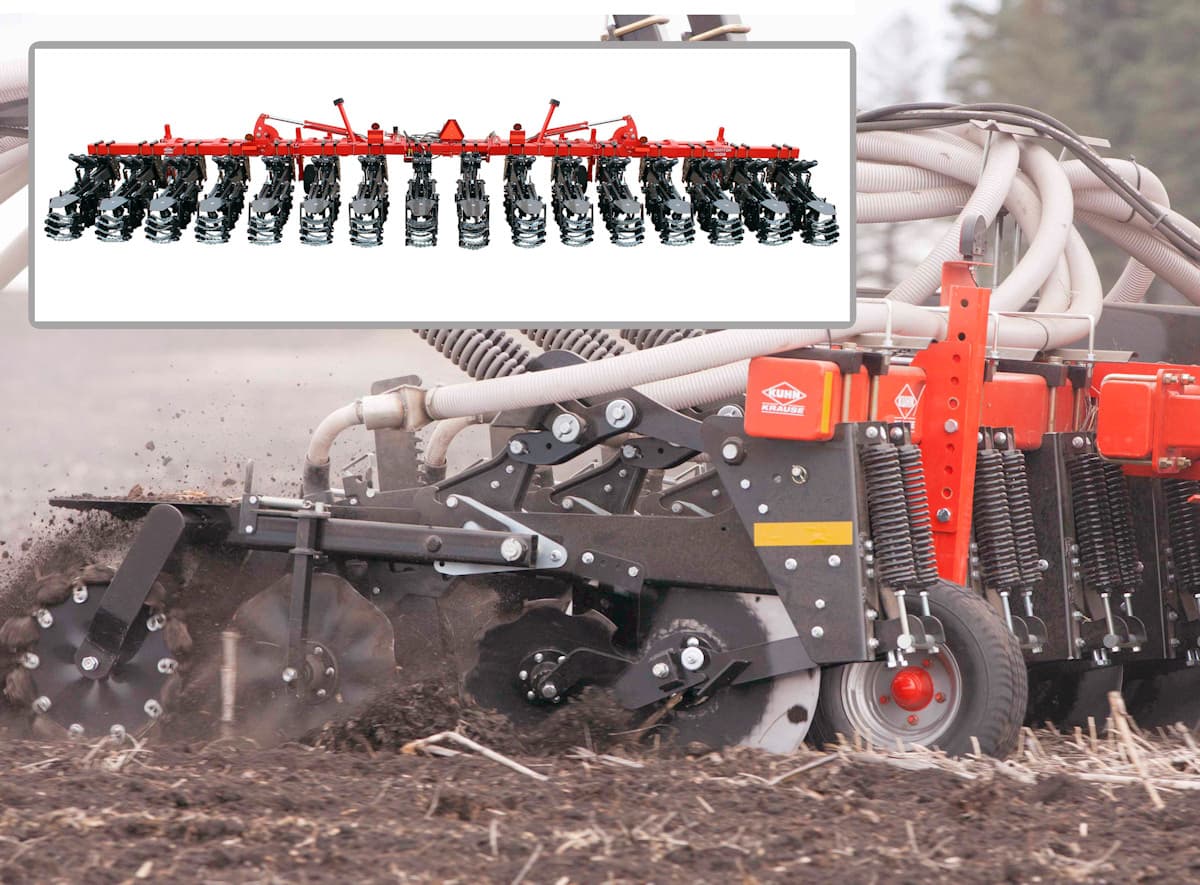 Kuhn North America has released the new Kuhn Krause Gladiator 1205M Strip Tillage System with new features that work to decrease the amount of maintenance needed while increasing performance quality and productivity.
The Kuhn Krause Gladiator 1205M Strip Tillage System is available in 4- to 16-row configurations. In order to reduce maintenance required, the machine was designed with a new toolbar. This toolbar features hardened pins and bushings at the pivot points on the folding bars, as well as a lift assist option that removes the need for greasing daily. For easier access, the hoses and hydraulic cylinders have been mounted externally on this system.
The hinge on the folding toolbars has been carefully designed in order to allow the wings to fold forward while folding over center. This improves transport dimensions, and the hinge on the toolbar maintains target depth as it does not allow the wings to move upward while in a field working position.
For the 6- to 16-row units, an optional lift assist system is available. It was created to adapt easily to the ground in transport and when entering or exiting a field, but was also designed to allow the gladiator to remain mounted completely to the tractors 3 point linkage.
Kuhn's ST-PRO row unit features the innovative design that has been used on the Gladiator in past years. It requires no maintenance, and allows users to quickly make adjustments without the use of tools. Because of this, these units are easy to prepare and use. They also feature a Drop Zone nutrient placement system. This system guarantees that the fertilizer is deposited exactly where needed, while the Strik'r soil conditioner breaks large chunks, prevents clogging and preserves the berm.

Kuhn North America / (608) 897-213 / www.kuhnnorthamerica.com