Loftness Introduces Its Largest Grain Bag Loader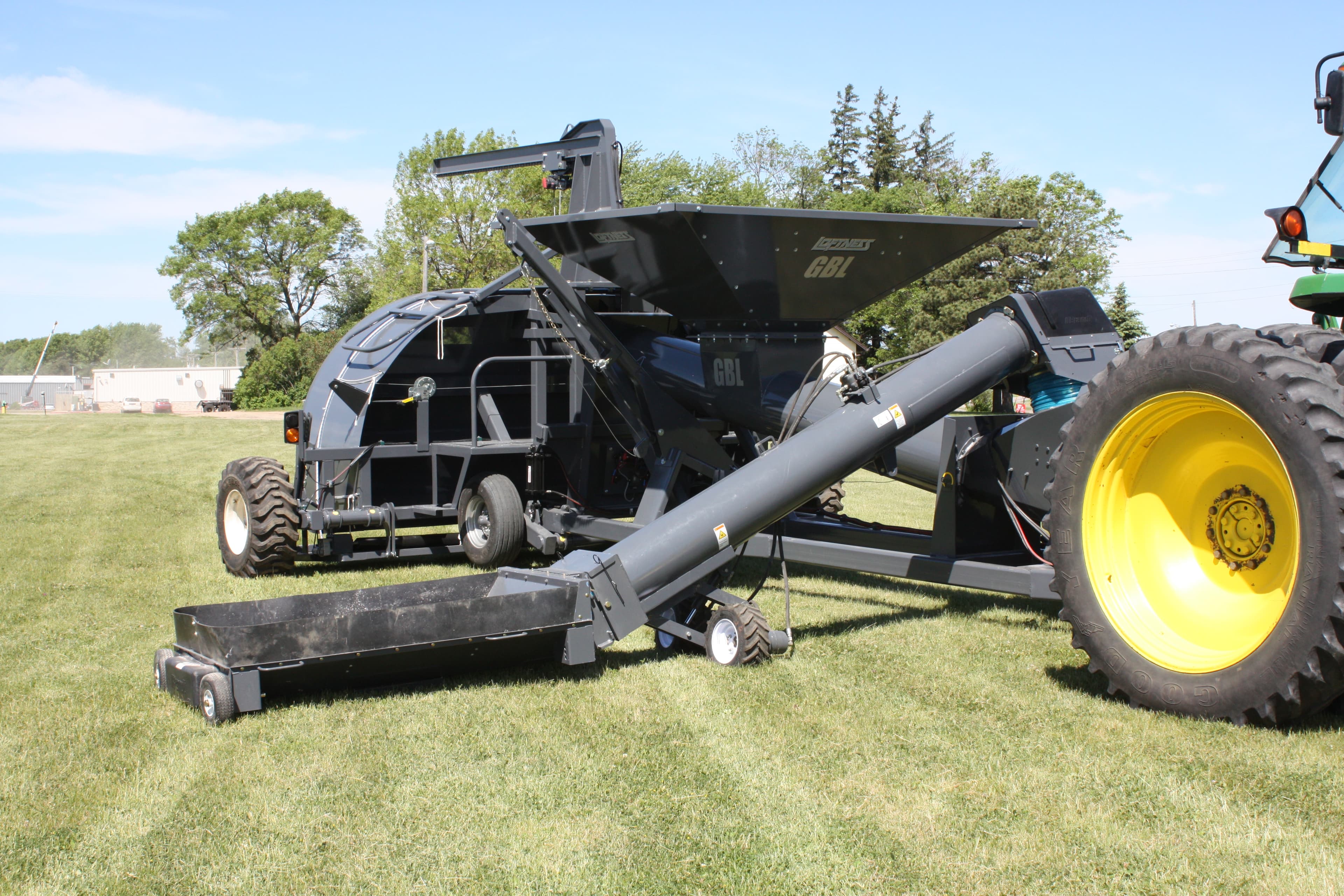 Loftness introduces the new GBL12 grain bag loader to its line of GrainLogix storage systems. With a 12-ft.-diameter bag capacity, the GBL12 is capable of filling the largest grain bags available on the market.
The GBL12 features a 20-in. auger for filling bags at a rate of 30,000 bushels per hour. Its rugged, one-piece tunnel promotes high-speed filling by distributing the grain evenly. The oversized, top-loading hopper and optional truck-unloading swing hopper accommodate loading from almost any grain cart or trailer.
Bag positioning is made simple with the GBL12. The 12-volt electric jib, crane and trolley system is controlled via remote control for easily lifting heavy 12-ft. bags into place. The cradle, bag pan, loading tarp and retention system further ease set-up and significantly reduce the potential for failure. The adjustable axle uses a pin system for quickly and consistently maintaining proper height.
During the loading process, the operator has maximum control. A rotary hand wheel allows precise adjustment of the 15-in.-diameter disc brakes, and a gauge displays the exact brake pressure. Additionally, the SureGrip deep-treaded tires prevent slippage.
For safe and legal transporting, the GBL12 is equipped with properly rated tires and axles with electric brakes. The optional truck-unloading auger also comes with a lift and storage system for transport purposes.
The GBL12 requires a tractor hydraulic system with a minimum rating of 6 gpm and 2,000 psi. It also requires 120 PTO horsepower and 1,000 RPM. A variety of drive shaft spline options are available to accommodate multiple PTO output shaft profiles.
Loftness Specialized Equipment / www.grainlogix.com / (800) 828-7624