NCGA Applauds Bill With Proposed Changes To ARC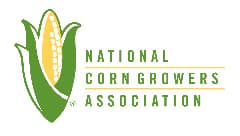 WASHINGTON – The following is a statement from National Corn Growers Association President Kevin Skunes regarding the introduction of a bill yesterday by Senators Heidi Heitkamp (D – N.D.) and Joni Ernst (R-Iowa) directing the Farm Service Agency (FSA) to use crop yield data from the Risk Management Agency for yield calculations.
"NCGA applauds Senators Heitkamp and Ernst for recognizing the importance of having a strong revenue-based program for farmers and taking this step to strengthen the Agriculture Risk Coverage-County Level (ARC-CO) Safety Net Program in the next Farm Bill," said NCGA President Kevin Skunes. "In this economy, having strong farm bill risk management programs are more important than ever."
"NCGA believes ARC can be updated to improve its effectiveness in this extended low-price environment farmers are facing," said Skunes. "NCGA supports a program that utilizes more accurate data to ensure farmers have access to fair and accurate risk management tools."