New Drago GT Corn Head Features QuadSuspension "Ear Shocks"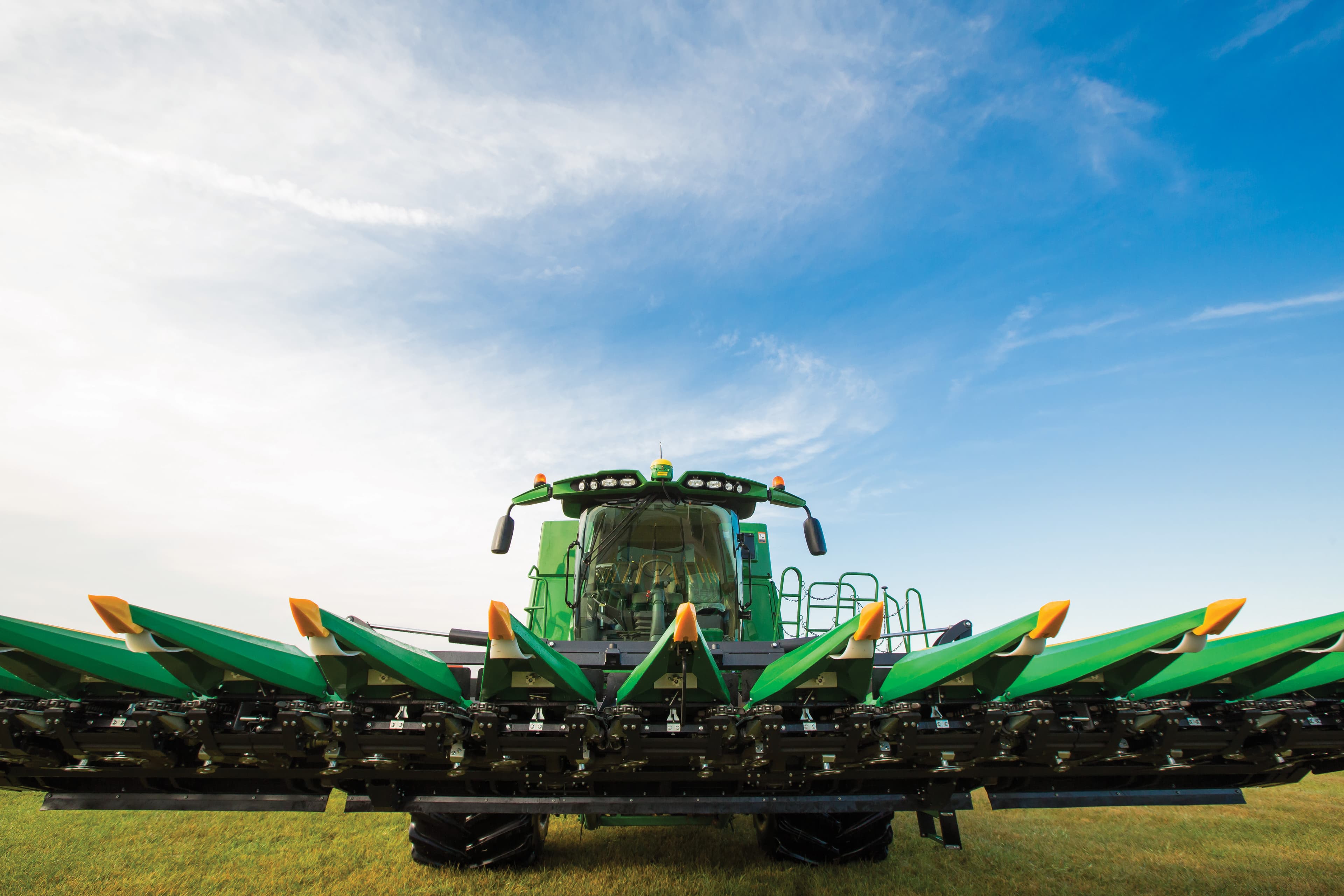 Drago has introduced a new corn head representing the latest evolution in corn harvest technology. Called the Drago GT, the new corn head features multiple industry firsts and a singular focus of capturing maximum yield and return.
Drago set a new standard for harvest efficiency when it introduced Automatic Self-Adjusting Deck Plates. The Drago GT now pairs that innovation with yet another industry first called QuadSuspension™ – integrated "ear shocks" under deck plates that work to reduce ear "butt shelling," a significant source of yield loss at harvest.
"We're talking about deck plates that can actually absorb the terrific energy of ears as they are pulled down by knife rollers," says Dragotec USA president and Fenton, Iowa, farmer Dennis Bollig. "This is especially important with today's hybrids that dry down faster in the field. When those ears hit deck plates, the impact results in excessive shelling leading to yield loss. QuadSuspension helps deck plates absorb that energy, reduce shelling and capture more corn at harvest."
The combination of Automatic Self-Adjusting Deck Plates and QuadSuspension represent the heart of the Kernel Capture Technology™ built into this corn head, according to Bollig.
Manufactured by Olimac, the Italy-based company that partners with the North American distributor, Dragotec USA in Fenton, Iowa, the Drago GT Corn Head is available in sizes to fit virtually every combine in the field today.
Dragotec USA, Inc. / (888) 789-2723 / www.dragotec.com