New Summers 3RT Platform Offers Rut, Reclamation and Recreational Tillage Options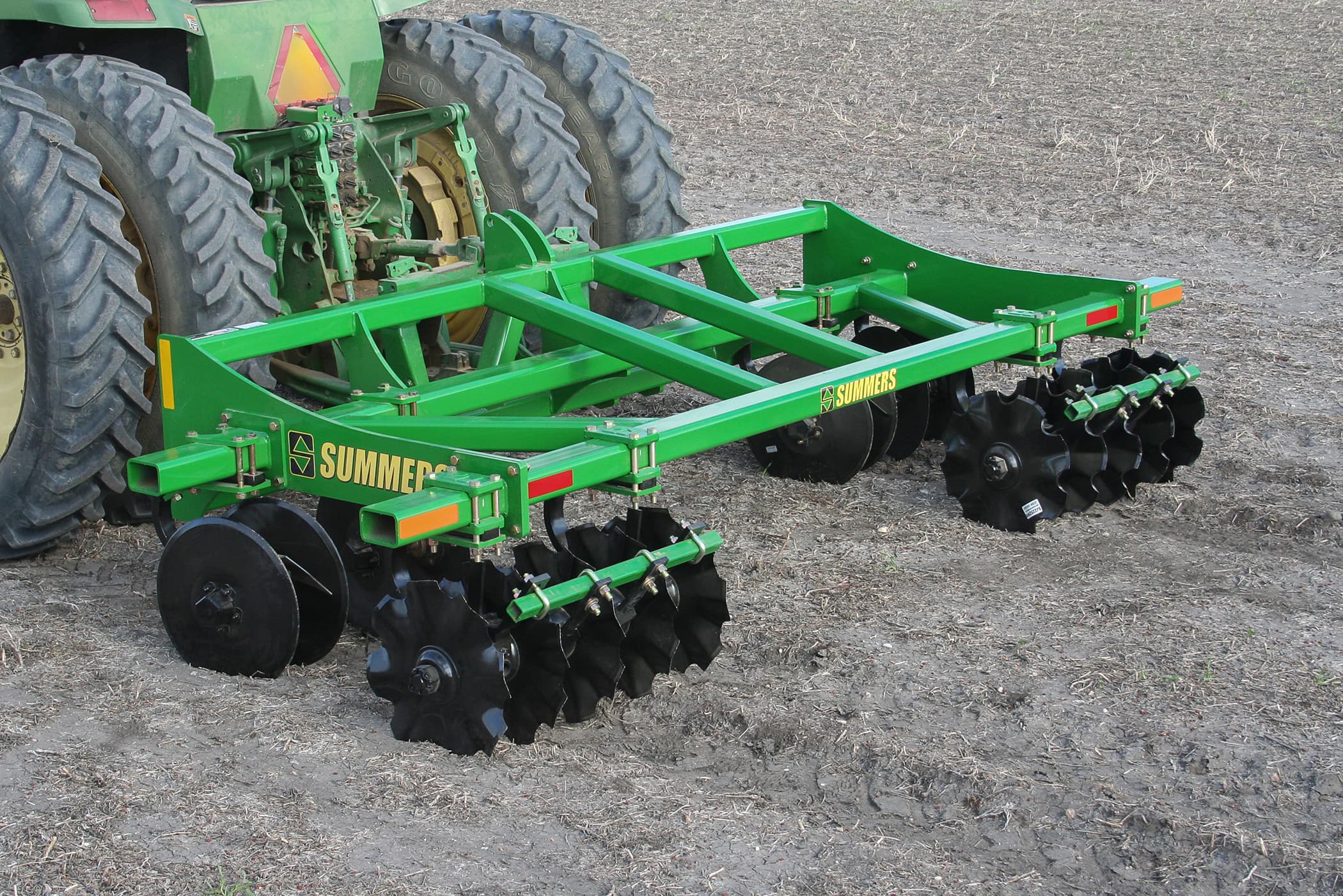 DEVILS LAKE, N.D. —The new 3RT platform of tillage tools from Summers is designed to meet the needs of farmers looking for a maneuverable, compact unit they can simply hook up to a tractor's three-point hitch. Three configurations mean there is a 3RT fit for any rut, reclamation or recreational (spot) tillage application.
With twin sets of disk blades on the front and coulter gangs on the rear, the 3RT 2010 is designed specifically for filling ruts left by heavy farm equipment, such as sprayers or combines. Twenty-two-inch dual-mounted, adjustable angle disk blades bring dirt into the rut, while 22-inch five-blade coulter gangs act as levelers to leave an optimal field finish. The configuration is adaptable for 90- to 132-inch-wide center-to-center spacing, so only the intended parts of the field are worked.
For reclamation and spot tillage, the 3RT 2110 and 2210 are simple, rugged options ideal for working smaller or more confined areas. The 2110 is equipped with a row of concave disk blades for soil mixing, followed by a row of coulter gangs for leveling and residue management. With two rows of concave disk blades, the 2210 is a more aggressive tillage tool that offers increased soil movement and mixing.
All 3RT models conveniently attach to a tractor's three-point hitch. Depending on the three-point configuration, the operator may have the flexibility to adjust the top link arm and fine-tune aggressiveness as field conditions change. For instance, with the 3RT 2110 this would mean shifting from conventional tillage of the concave disks to vertical tillage of the coulter blades. Additional customization comes from manually adjusting the angle of the disks, as well as choosing from one of five disk blade options available through Summers.
Summers Manufacturing offers a "Field Tested Tough" line of tillage equipment, application equipment, land rollers, rock pickers and mounted attachments. For more information, contact Summers Mfg. Co. Inc., P.O. Box 580, Devils Lake, ND 58301, call 800-732-4392, email sales@summersmfg.com, or visit www.summersmfg.com
Summers Mfg. / (800) 732-4392 / www.summersmfg.com