Precision Manufacturing Introduces TeleClipper Tree Shear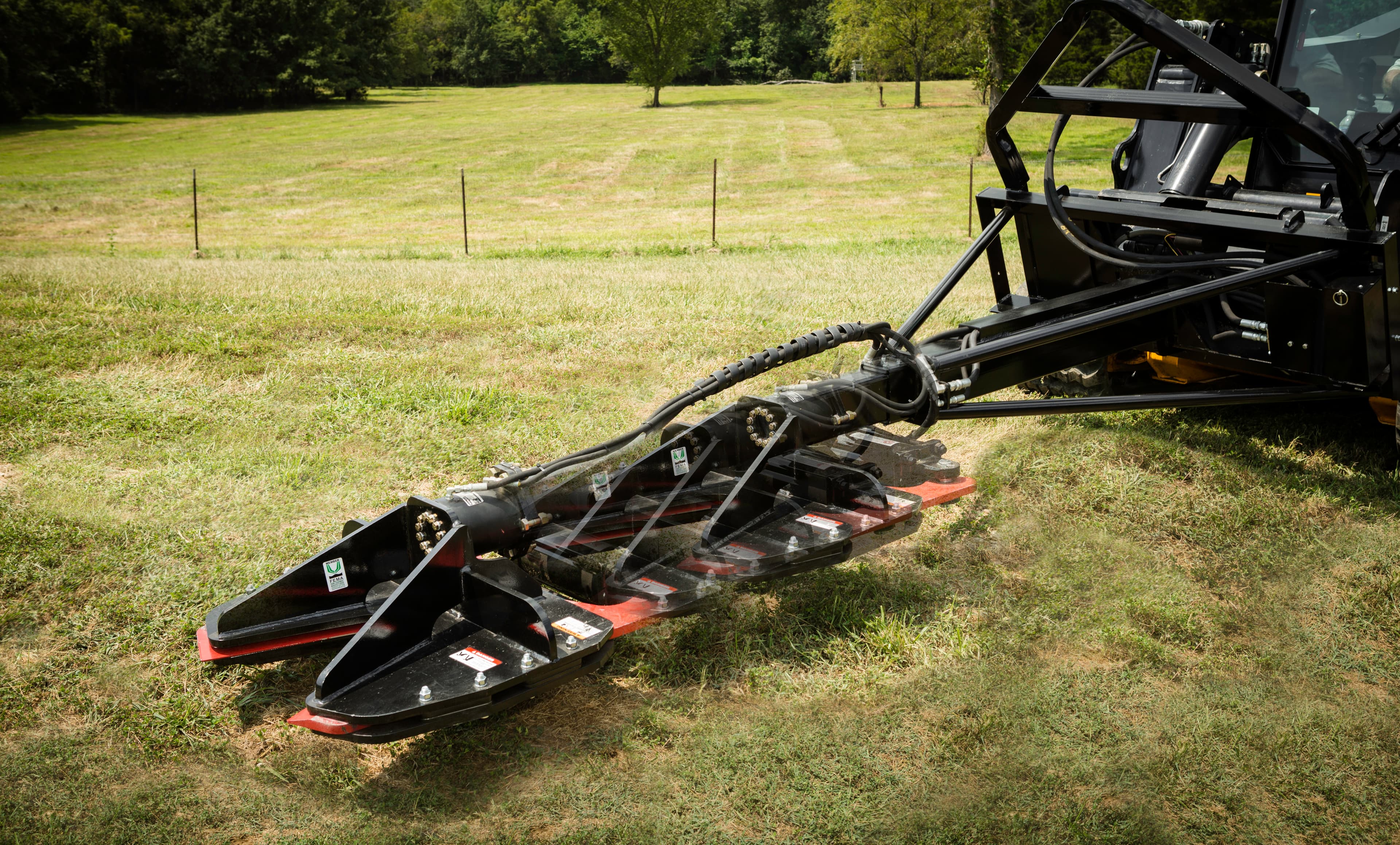 The TeleClipper is a new innovation from Precision Manufacturing, makers of the HyReach Tree Shear since 1992. Now you will be able to trim limbs higher than ever before and reach farther into fencerows with the telescoping boom on the TeleClipper. Land clearing has never been easier.
The telescoping boom extends the cutting surface of the clipper head up to 10'3". The boom will retract to 7'3" for easier and safer transporting and positioning of the clipper prior to cutting.
The TeleClipper also includes a new Extreme Duty cutting head – Model 664000. The Extreme Duty clipper head has extra-long upper and lower plates resulting in easy release from trees and limbs and at the same time providing additional support for the blades. The self-cleaning side spacers also reduce the everyday maintenance of the clipper head.
The 180-degree rotation is an industry first. Now you can cut close to both sides of the tree without moving the equipment that is a time saving feature.
The cutting, telescoping, and 180-degree rotation is controlled from inside the cab with a wireless remote. Or, if available, use the buttons on your own controls with our pin connectors.
Precision Manufacturing / (888) 497-3224 / www.precisionmfg.com