The Proven Leader In Fertilizer Placement And Residue Management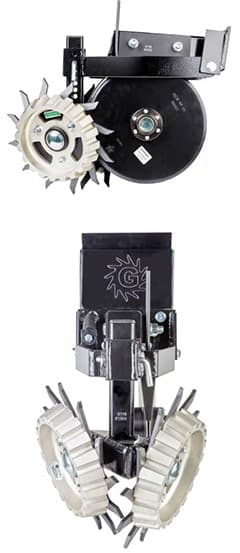 INTRODUCING THE TALON FLOATER

The proven leader in fertilizer placement and residue management.
Competitors get less and less aggressive at the tips of their fingers, which means a lot of down pressure is needed to keep them from simply rolling over residue. This pressure can lift the planter row unit and move a lot of soil.
The Groff Talon wheel gets more aggressive at the tips of the fingers, resulting in a superior row cleaner that moves more residue and less soil, and requires less down pressure.