SHoule WD-10H Model 3-point, hydraulic drive, 25 degree swivel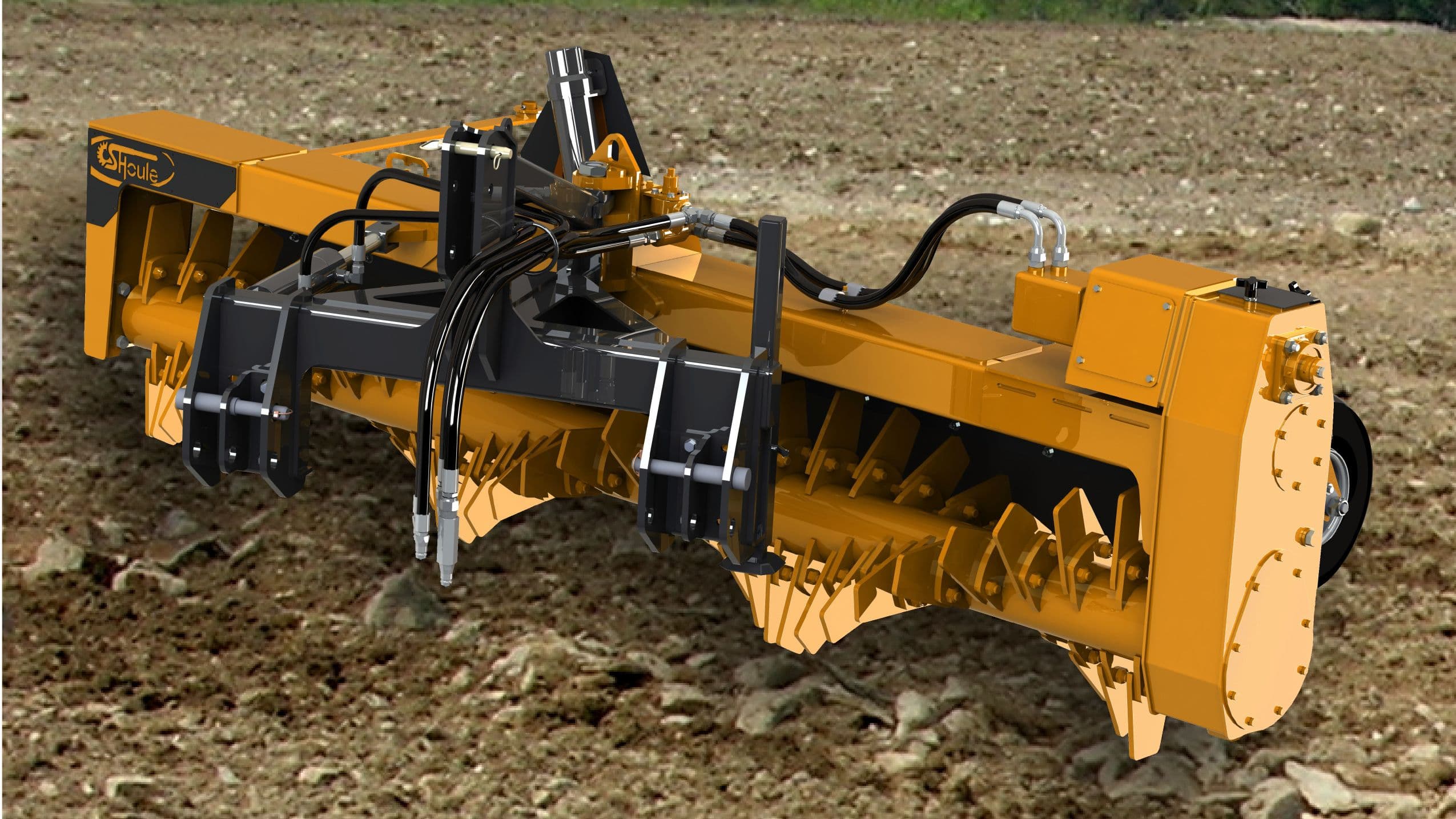 WD-10 H Hydraulic rake can be used with 3PT Hitch , front 3PH Hitch and for the front of a skid steer.
You can use it in rocks, roots, manure and chicken barns
The angle of the rake can be hydraulically operated from a straight pushing motion to a 25 degree angle.
The teeth are made from the best steel and are replaceable and reversible.
The hydraulic flow requirement is 10 to 16 GPM .