Why Join the Catalyst Network (As Seen in USA Today)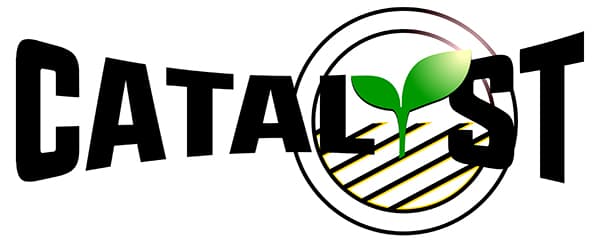 Agriculture Networks
Addressing the changing needs of agriculture industry workers and their businesses
LIVING IN THE 21ST CENTURY comes with many benefits that generations before us could have never dreamed of. The growth of data networks alone has helped change the way people not only operate business, but also how they secure vital information and resources for themselves and those they care for.
The role of networks in business has grown to become instrumental to successful business operations within the last 10 years, but has that success really trickled down into some of the most indispensable industries in America today? The short answer is no.
If the last three years have shown us anything it has shown us that America's agriculture industry is vital to our society as a whole and the support its dedicated farmers and ranchers receive on multiple ends of the resource spectrum are simply not where they need to be. That is where Catalyst Communications Network hopes to change the game.
The needs of the average American worker in the agriculture industry is vastly different than almost any other business sector. Most farmers and ranchers are severely passionate, dedicated, and hardworking people who experience very little work life balance and very different on the job experiences than most other working Americans. From strict and ever changing governmental polices, injuries, weather, and financial woes, to access to healthcare in rural communities, the resources our farmers and ranchers need are extensive and specific.
NETWORKS AND FARMERS
Catalyst Communications offers cutting edge technologies and services designed to enhance, expand, and support those in the agriculture industry. These technology platforms will allow for workers in the agriculture industry to have access to organized database systems that allow for versatile access from computers, tablets, and mobile devices. Catalyst Communications' network aims to provide increased commercial opportunities for their network participants, while using an innovative approach and technology platforms to elevate knowledge, enhance decision making, and expand networking opportunities that support growth and essential resources across the markets they serve.
Creating a network that can be heavily utilized and catered to the people and families in the agriculture industry is crucial to Catalyst Communications. The network will be able to efficiently provide an extensive database that will allow farmers and ranchers to engage in opportunities and resources that are fit to serve their specific needs. Some of these opportunities provided by Catalyst Communications will include research development participation for farmers and ranchers which can provide relatively effortless additional income. The opportunities also include website and media management, technology connection services, trending updates in the agriculture space, and access to call centers for dedicated support to farmers and their families.
HELP FOR FARMERS AND THEIR HERDS
One of the most exciting network capabilities that Catalyst Communications plans to bring to the table is its health network dedicated to those living in rural areas across America. Let's face it, most farmers aren't driving to their healthcare provider from their 1,000-acre ranch in the middle of Chicago. Access to healthcare for humans and animals alike in rural America is a problem that many industries are trying to navigate. Catalyst Communications aims to provide resources in their network for mental health care, pain management related to common musculoskeletal injuries, prescription drug benefits, and virtual large animal and specialized veterinary services to its network members. To small farming families living in rural communities, to individuals working on a larger scale in the agriculture industry, Catalyst Communications values this hardworking group of people and is ready to serve them with a major network of resources and opportunities for personal and professional growth. The agriculture industry is ready and in need for a network like Catalyst Communications, where joining is simple, and the potential benefits are boundless.