Worksaver Installs Solar Panels at Illinois Manufacturing Facility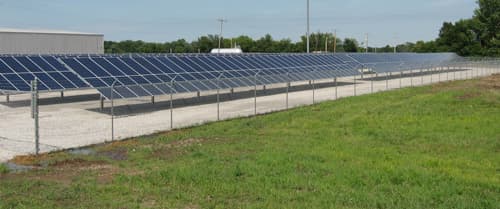 Worksaver, Inc. recently completed the installation of a solar panel system to help provide a renewable energy source for its manufacturing facility. This 250KW system is made up of about 790 panels which are each 39" x 77" in size, each capable of creating 315 watts.
The system will supply 35 to 40 percent of the electrical needs of the company's welding and metal fabrication departments. Worksaver's new solar panel system is one of the largest systems, if not the largest, in Montgomery County, Illinois and surrounding counties.
Worksaver, Inc. is a manufacturer of agricultural, industrial, commercial and construction equipment for a variety of applications.